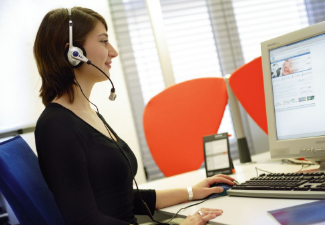 VOIP – Hosted & Fully Managed Telephone Systems
Blue Box Hosted Telephone systems will reduce your call and telephone hardware costs.
Unlike traditional phone systems, VoIP allows users to make international calls without the high call rates non-VoIP users would receive.  We enable you to get free calls between employees whether they are in the office, at home or on the otherside of the planet.
Flexibility
Blue Box VoIP system is higly flexibile. You can do far more than with a conventional phone system, from seamlessly adapting to a growing or shrinking business to a change in office location, Blue Box Hosted Telephone System is far superior.
Need to change your geograpical number or location of your business? Well, with our systems you can easily add or change the area code(s) of your number as our system is not geographically dependent.  In addition to that, if you move premises all you need to do is plug your phone in.
Home & mobile workers can connect via a mobile app, making and receiving calls from your office number wherever you are located.
Need an extension or number for a short period – no problem we can add a direct dial, conference call number or even a complete multi-user phone system from just a one month committment.